Garlic Shrimps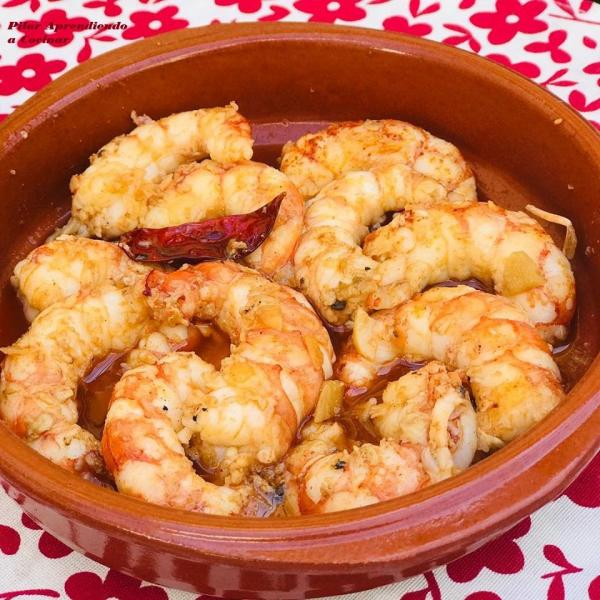 Today we want to share with you a delicious recipe as well as super simple to cook, garlic shrimps. It is a very typical Spanish starter yu might find in every tapas bar :-) Many times we go to complicated recipes and forget the best and the easiest ones. We hope you really enjoy the recipe and especially the garlic shrimps:
---
Ingredients
4 cloves of garlic
½ kilo shrimps (1 lb)
1 teaspoon of paprika from la Vera
1 chilli pepper
1 bunch parsley
4 tablespoons Olive oil
Pepper and salt
Preparation


We start rinsing and peeling the shrimps and keep them aside. We season them slightly.


Then we chop the garlic and the parsley finely and slice the chilli pepper.


In a frying pan we add the olive oil and start cooking on medium high heat.


Then add the chopped garlic and the chilli pepper and fry until they begin to brown.


Then add the prawns and the chopped parsley and cook for 1 to 2 minutes on each side.


Add the paprika from la Vera, stir and keep on cooking for a minute.


We remove from the heat and serve hot.


And ready to seat at the table and enjoy this delicious starter :-)